Ducan Deck Package – 12ft x 20ft
A perfectly designed prebuilt deck package that meets all your needs for that "do it yourself" project either at your home or business!
Our prebuilt deck packages can be directly shipped to you with all the materials and tools needed to complete your project. We have designed each package to account for extra product to ensure you have that extra wiggle room!
Once ordered your order will be shipped within 3-4 business days.
Freight will be extra – Please add the Deck Package to your cart and check out. You will receive a freight quote from our office in the next 24 hours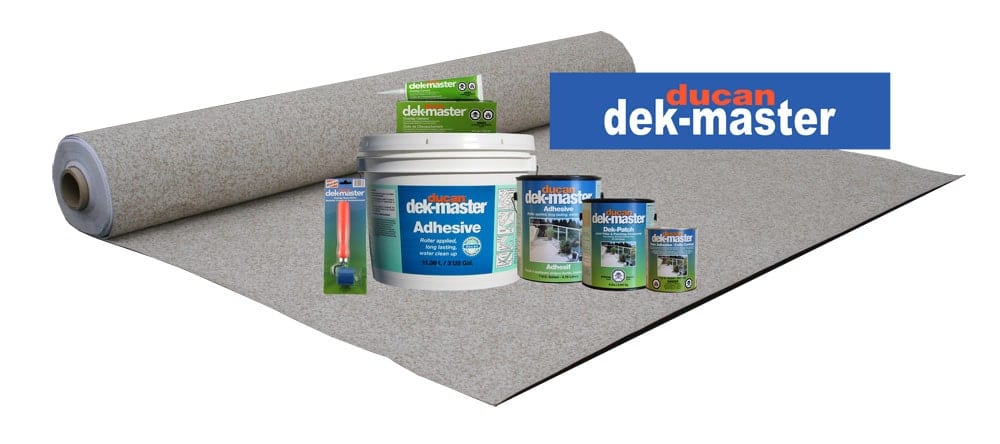 Ducan Dek-Master Prebuilt Deck package
Package Contents
Deck Package #3
12ft X 20ft = 240 Square Feet
Item# 150-45CG1220
Contents of Package
42 Feet of 45 Mil Vinyl
"Contents Inside Vinyl Roll Core"
8 – Flashing (6ft strips)
4 – Cantstrip (6ft strips)
8 – U-Channel (6ft strips)
Adhesives & Tools
4 x 1GAL Adhesive Waterbased
2 x 8LB Cement Deck Patch
1 x Quart of Trim Adhesive
2 x Overlap Seam Cement
1 x All Purpose Roller 9" 6mil