Professional Coating Products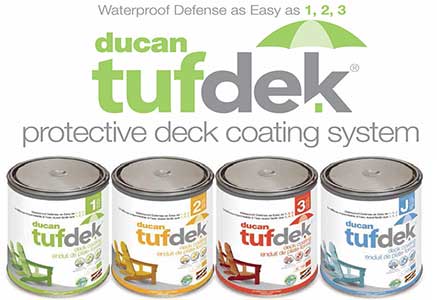 TUFDEK
Rubber Deck Coating – Textured, waterproof defense as easy as 1, 2, 3.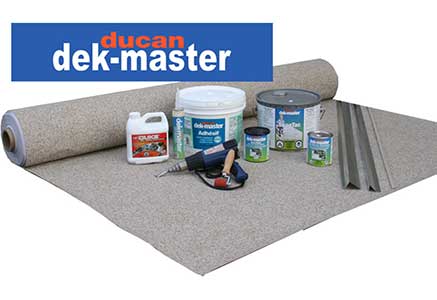 DEK-MASTER
Vinyl Deck Membrane – The most advanced and attractive way to waterproof your deck.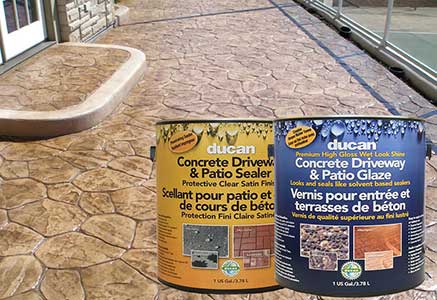 CONCRETE SEALER & GLAZE
Clear Water Based Acrylic Sealers – Adds years of life and beautifies your driveways and patios.
Ducan products
Distributing Since 1964
Ducan has been the manufacturer and distributor of the Dek-Master® waterproof vinyl deck covering system, the Tufdek® waterproof rubber deck coating system, Concrete Driveway, and Patio Sealer and Glaze acrylic concrete coatings, TredMax® anti-slip safety coatings and The Duke® a powerful all-purpose cleaner and degreaser for the building and renovation trades since 1964.